Our volunteers come from many different backgrounds, bringing a range of skills and aptitudes.
Fremantle Sea Rescue's team is carefully managed to ensure our highly skilled rescue teams are backed up by a recruitment and training program that ensures manpower resources are kept at an optimum level.
Being a volunteer at Fremantle Sea Rescue means you will be directly involved with marine rescues in the Swan and Canning Rivers as well as offshore to Rottnest Island and beyond.
Being a rescue volunteer can be exciting and incredibly rewarding, however it can also at times be dangerous and very challenging work – we can't always save those we set out to help. To help with the job, our volunteers have an extensive range of wellness and mental health support services available to them via DFES, free of charge.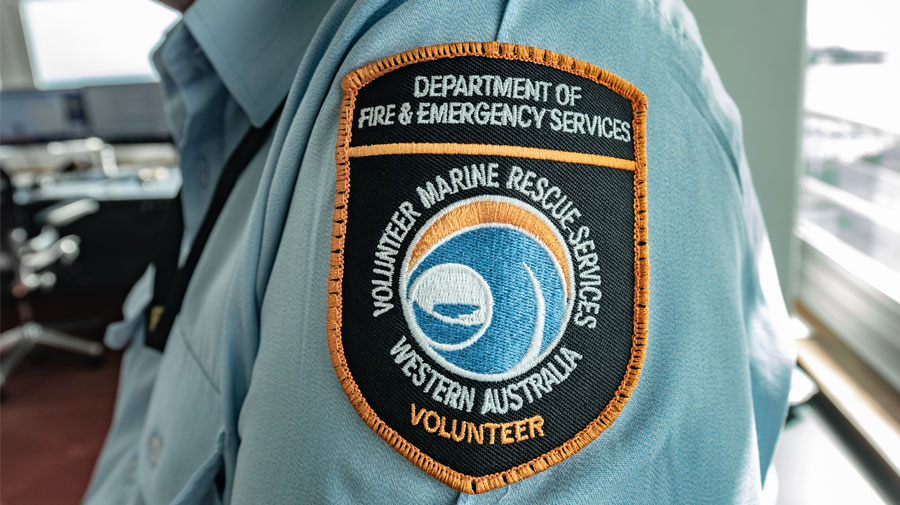 The Roles
All boat volunteers start as Deck Trainees and work their way up through Deck Crew to Senior Crew. When operationally appropriate and when vacancies becomes available, skippers are invited to begin training from the pool of Senior Crew.
Volunteers who wish to serve as boat crew must also become qualified operators in our very busy radio room. Some volunteers choose radio work exclusively. Mid-week availability is also helpful.
Volunteering with Fremantle Sea Rescue is a rewarding and challenging experience. Due to the large area we cover and level of boating traffic, we operate on a shift basis at weekends. In the summer months we can be very busy, often attending 10 or more incidents in a single day, sometimes in rough conditions.
Please note that we have a minimum age requirement of 18 years.
What we can offer you
In return for your time and effort we offer a range of training to give you high levels of seamanship, marine radio and first aid training. The minimum time commitment we require is three half days per month plus attendance at monthly training sessions.
Advanced training courses are available following an initial qualification period and acceptance as a full member of the group. Social events are run throughout the year to help keep volunteers engaged and to enhance team spirit.