Lifejackets Save Lives
The humble lifejacket is one of the most basic, yet most important pieces of safety equipment onboard any boat. At Fremantle Sea Rescue, we take safety seriously and lead by example, all of our crew wear their lifejackets at all times once our vessels are underway.
Follow the simple tips below to stay afloat! For detailed Department of Transport rules and regulations, click the link below.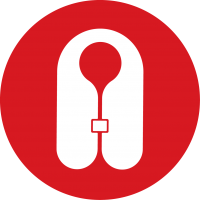 Wear it
A lifejacket trapped under an upturned vessel is useless. Boats can sink in seconds so keep it on or ready at hand. Comfortable & slim inflatable lifejackets are now readily available at affordable prices. Bulky foam devices are no longer the only option!
Get Level 100-150
Level 100 (formerly PFD Type 1) lifejackets are the minimum requirement for offshore use. Both level 100 & 150 lifejackets are designed to keep you floating face up, however level 150 has a greater level of buoyancy and is more suited to offshore waters and poor weather conditions. We recommend a level 150 lifejacket or higher, after all, not many people need one in good weather!
Maintain it
All lifejackets should be inspected regularly for signs of wear, cuts & mould. Inflatable lifejackets should be serviced at least once a year in accordance with the manufacturer's specifications.